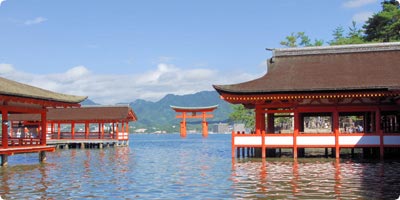 Miyajima has been an object of nature worshipped by locals since ancient times. Because of its landscape, and mountains, Mt. Misen being the tallest one, surrounded by the primeval forest which is dark even in the daytime.,this place makes people feel a spiritual flow.
The Itsukushima shrine was founded by Saeki Kuramoto who was an influential person in Saekibe during the first year of the Suiko period (593), according to the history of the shrine.
Chronology of Miyajima
The chronology of the history from 593 years to present when Itsukushima Shinto Shrine was created.